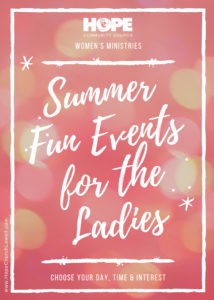 Join us for Summer at
Hope
! Bible learning, new skills, fun and food in an atmosphere of friendship, acceptance and support. Choose your day, time and interest. Better Together, Brunch & Bible Study & Fun Evening Events….View the full list of events
[click here]

Hope Community Church of Lowell VBS starts July 11th. (July 18th & 25th, August 1st & 8th)
Venture onto an uncharted island where kids survive and thrive. Anchor kids in the truth that Jesus carries them though life's storms. Five Wednesday evenings of VBS that consist of five different main points here at Hope Community Church of Lowell. Read more about VBS Shipwerecked and to register online
[click here]
or at Hope Community Church of Lowell.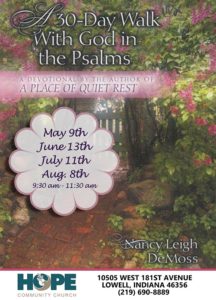 Explore a different Psalm each month. Teaching you how to make time with God a daily focus, mine rich insight into His Word, and draw applications for everyday life. Join us May 9th – August 8th. Even if you have yet to sign up. Please still join us. All are welcome. For more information contact Linda at 219-690-8889. If you can not join us on Wednesday's consider joining our
virtual bible study facebook group.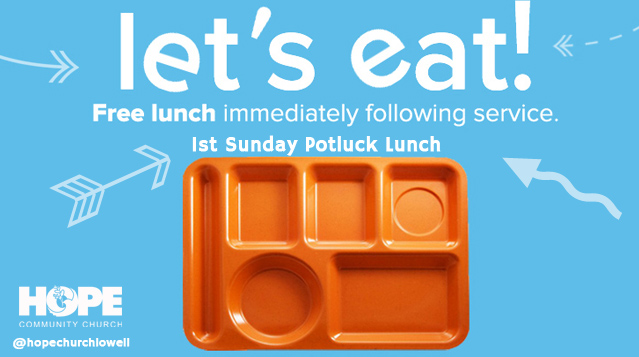 JOIN US SUNDAY August 5th for our Potluck Free Lunch immediately following the morning. The main dish (keep checking our
Facebook page
or right here for the menu) and drinks provided. Feel free to bring a side dish or dessert but don't feel obligated. Most of all, we hope you stay for lunch and friendship.
All are welcome.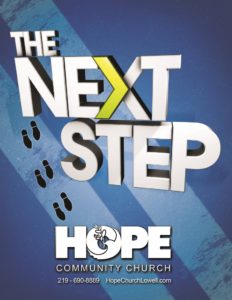 What's the next step? Thinking about making Hope Church your church or have questions?
Our Connections One class will be:
August 8th at 7pm.
This is a one evening event to learn more about Hope Church, it's teachings and what the next steps would be for becoming a part of Hope Church. Contact Pastor Barry at 219-690-8889 to register.