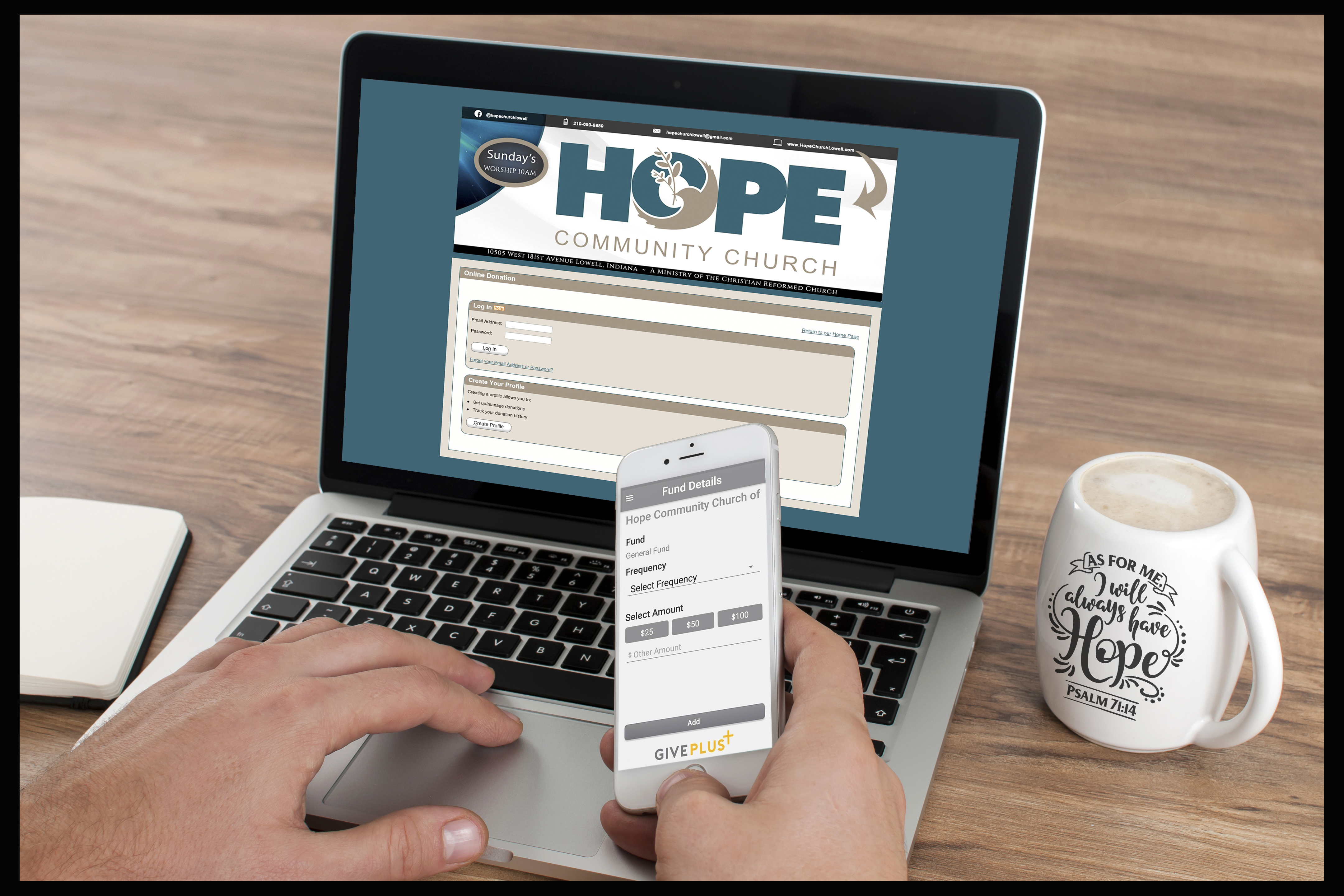 Giving has never been easier. Safe, secure and convenient! Give directly online by credit, debit card or pay directly from your bank account. You can set-up automatic recurring or one-time donations to Hope Church's special funds, including memorials. Click the "give now" button above or download the Give Plus+ mobile app. Search for "GivePlus Church" to quickly find and download the app today. Once you create your private account search for "Hope Community Church of Lowell" and save as your giving church choice.
You can mail your check. Make checks payable to Hope Community Church of Lowell and send them to
PO Box 353
Lowell, IN 46356

During Services:


You can give through cash or check during each of our services. Place your donation in, and drop into the offering baskets as they are passed around.

Do you or someone you know shop on Amazon? Amazon donates 0.5% of the price of your eligible AmazonSmile purchases to the charitable organization of your choice. NO COST to you!​
* GivePlus+ app and online giving are protected by Vanco, the leading processing vendor which specializes in church donations.