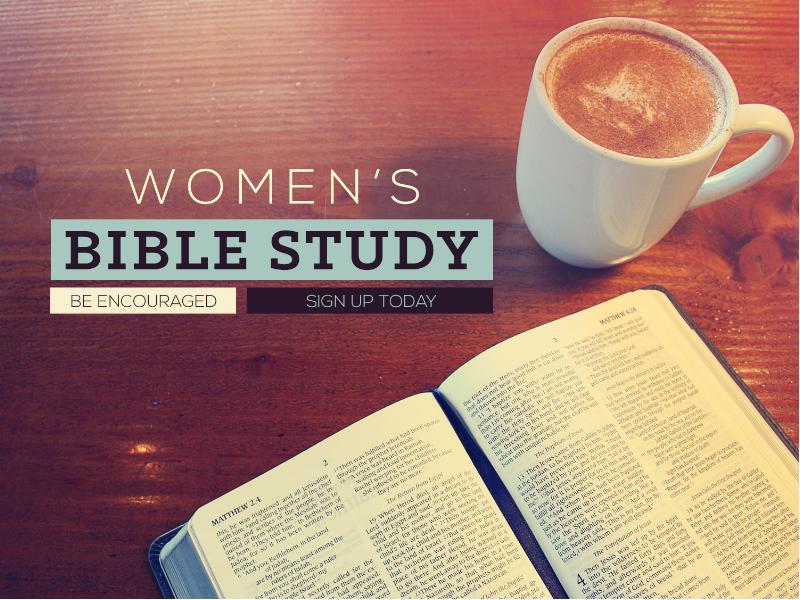 >Gideon by Priscilla Shirer.
Delve with us and author/speaker Priscilla Shirer, into her session study on "Gideon, Your Weakness, God's Strength".
Suggested cost if you are able is $15.
Tuesday's 6:30 pm – 8:30 pm
Wednesday's 9:00 am – 11:00 am
* Dates are subject to change for the most current information view our online calendar:
Sign-up at the events table, online or call Linda Foster 616-581-3197.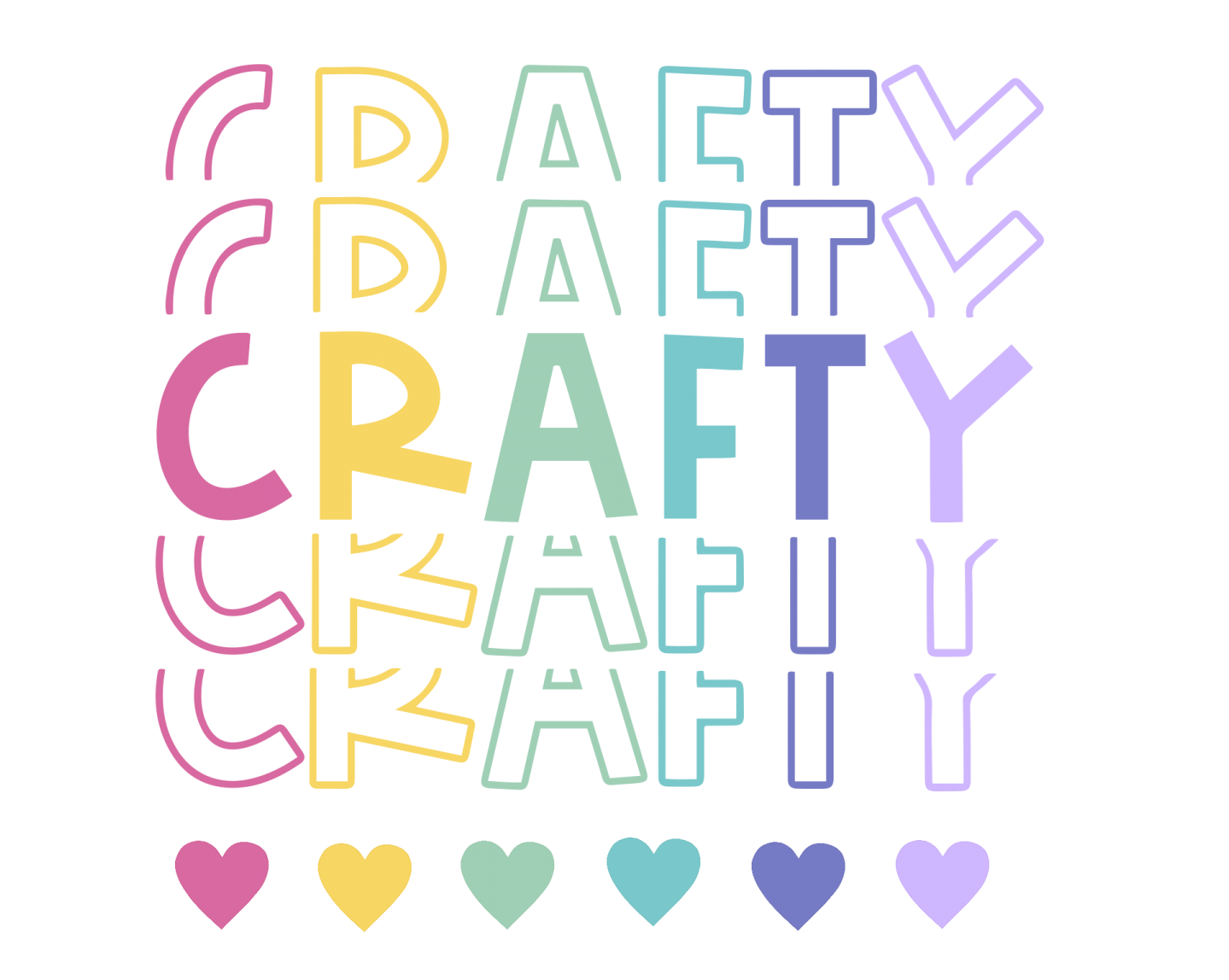 Crafting For A Cause at Home
Grab a crafting kit, take it home and have fun crafting. When you are finished bring it back to church for our Women's Ministry to distribute to the missions below. Craft Kits will consist of items for various causes, such as Phil's Friends (for cancer patients), Tri-Creek schools (for needy kids), Malawi mission, and Mommy's Haven of Lowell.
Projects include cutting fabric; tying fleece throws; sewing easy items for babies, kids, and moms; decorating cards; and knitting. No fee and no need to sign up.
Kits are located next to the library in the hallway as you head on to the back meeting area.
For more info, call Linda Foster 616-581-3197.
…………………………………………………………………………………………….

Meet twice a month for devotions, fellowship, prayer, and group activities. Open to women who have or care for children from newborn to 12 yrs. The first Tuesday is with mother and child, and the last Tuesday is for moms.
Childcare will be provided.
Any questions contact
Jaci Franze 219-218-5593 or Nancy Wahlstrom 708-363-0317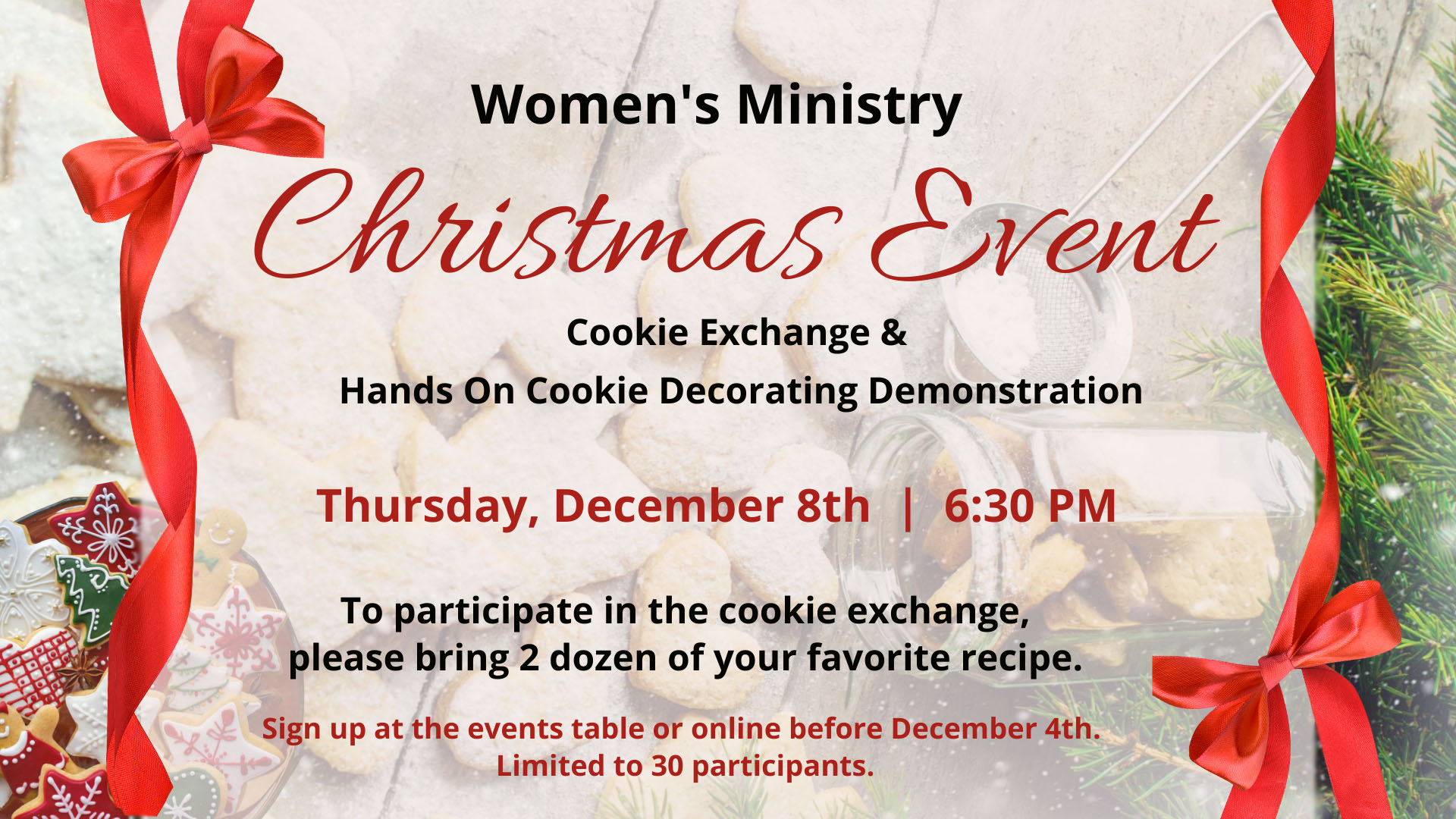 Ladies, come to the Women's Christmas Event on
December 8th, at 6:30pm
, for a Cookie exchange and hands-on cookie decorating demo. To participate in the cookie exchange, please bring 2 dozen of your favorite recipe. Any questions call Linda Foster 616-581-3197.
"For where two or three gather in my name, there I am with them." -Matthew 18:20