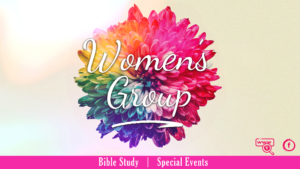 Women's Group ~ Bible Study
We will join Max Lucado on a five-video session Bible study Help Is Here: Finding Fresh Strength and Purpose in the Power of the Holy Spirit. Beginning Wednesday, September 20, we will be meeting on the first & third Wednesdays at 9:00 AM. Please sign up at the events table or below online. If you are able to donate to the cost, the study books are $15.00 each.
* Dates are subject to change for the most current information view our online calendar:
Sign up at the events table, online or call Cheri Ryken 815-370-7885

Meet twice a month for devotions, fellowship, prayer, and group activities. Open to women who have or care for children from newborn to 12 yrs. The first Tuesday is with mother and child, and the last Tuesday is for moms. (New devotion and have so many exciting things planned for our 2023/2024 year!) Invite a friend and come join us as we glorify God while supporting each other on our journey of motherhood.
Childcare will be provided.
Any questions contact
Jaci Franze 219-218-5593 or Nancy Wahlstrom 708-363-0317
………………………………………………………..
"For where two or three gather in my name, there I am with them." -Matthew 18:20