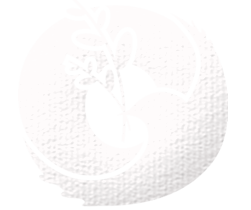 Current Bible Study~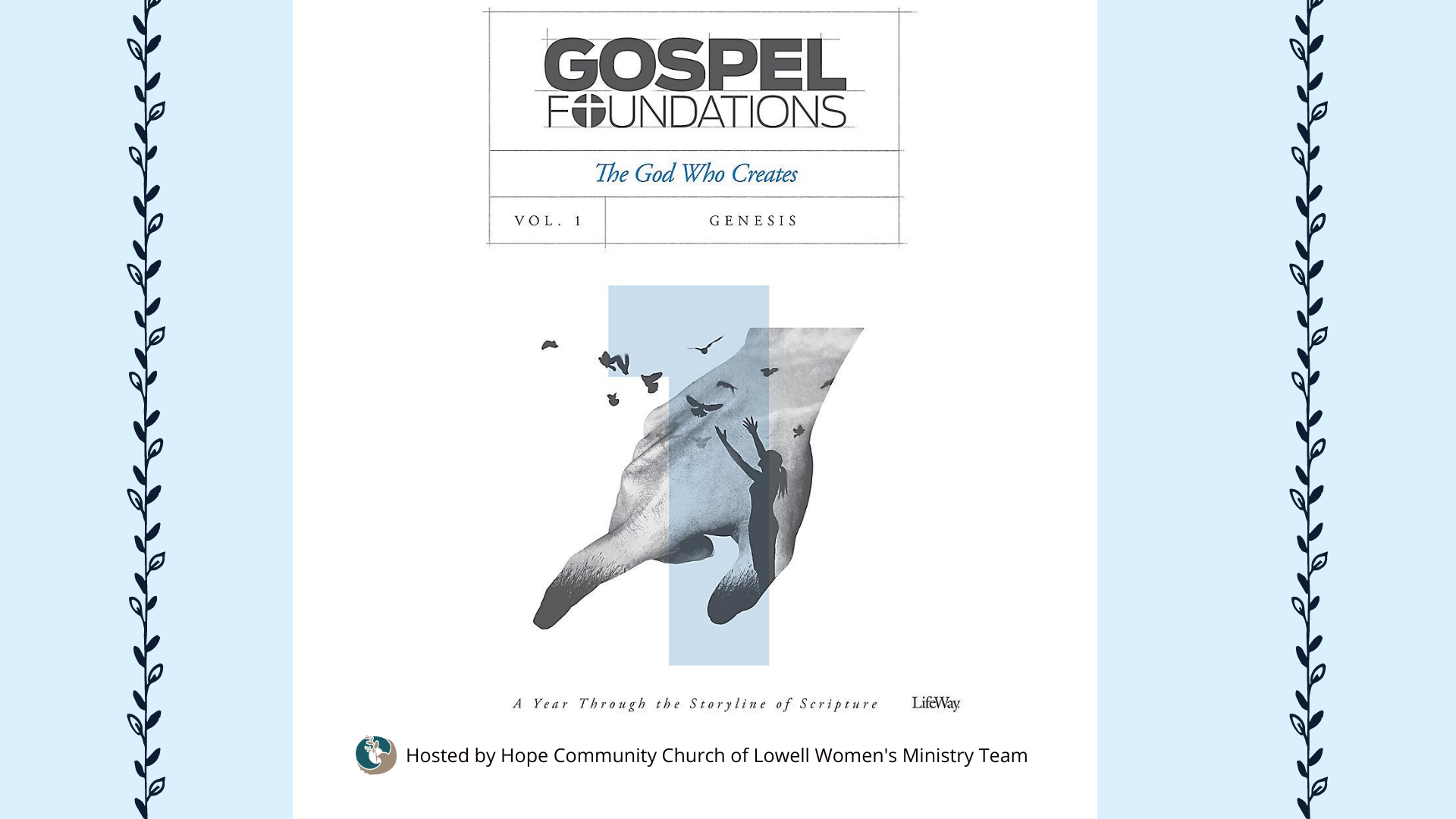 The God Who Creates – WOW, Women's Bible Study
You choose which day works best for you. Tuesday nights or Wednesday mornings as we dive into the Gospel Foundations series. Our WOW bible study small groups start Volume 1 "The God Who Creates".
** Dates: Tuesday's, 6:30 – 8:30 pm OR Wednesday's, 9:00 – 11:00 am. (Every 1st & 3rd Tuesday and Wednesday of every month.)
** Cost: $11.00 for book (if you are able)
** Child care available as needed
>> In The God Who Creates, groups will explore what happened "in the beginning" as God laid the foundation of the earth and then established a path for the redemption of His people through His covenant with Abraham.
>> Don't forget to join our
private FB group
to keep updated on all our Women's events and studies. Hope Community Women's Ministries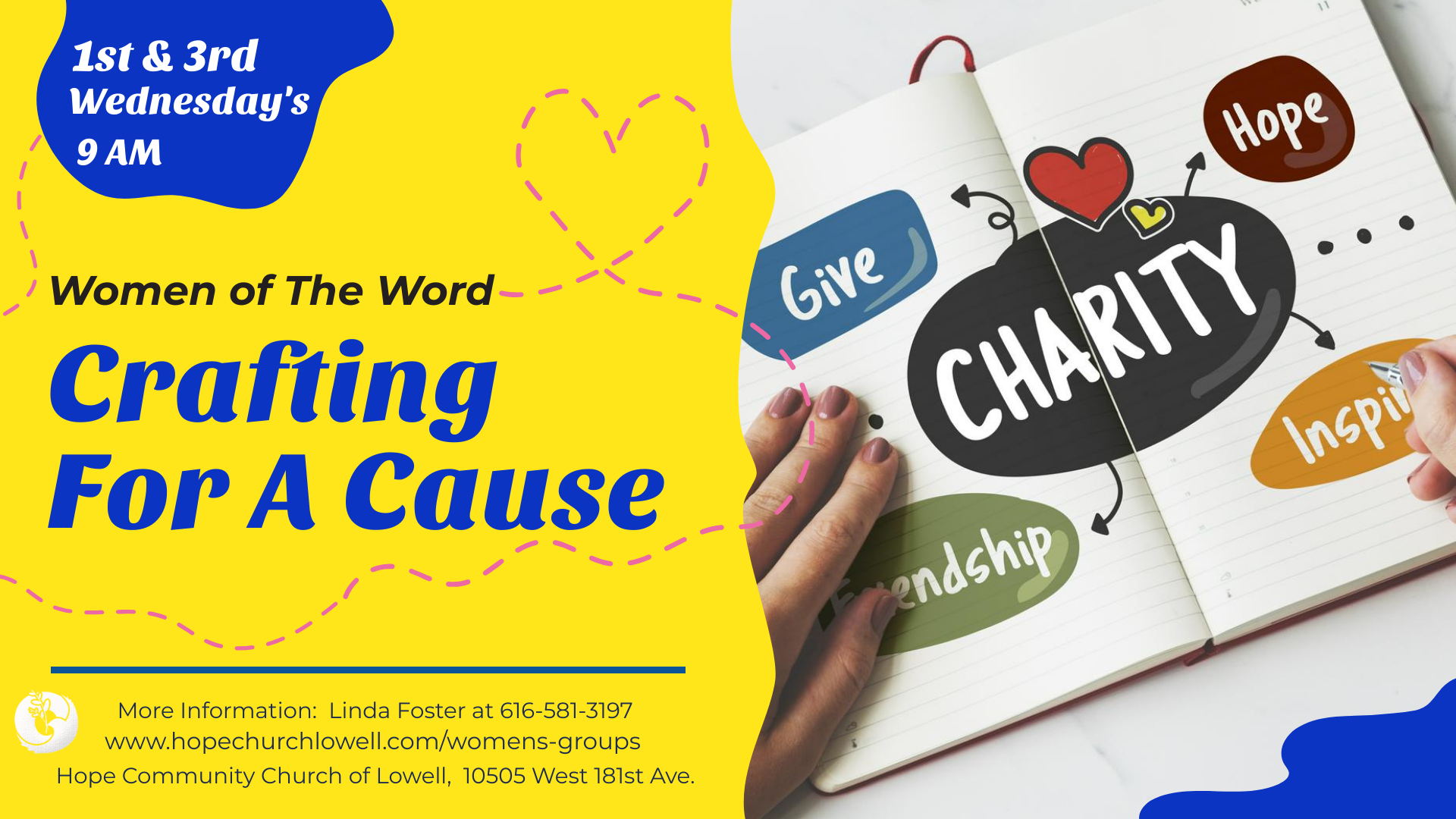 >>>
Join our "Crafting for a Cause
" group every 2nd Wednesday of the month from 9:00 – 11:00 am, to make items for various causes, such as Phil's Friends (for cancer patients), Tri-Creek schools (for needy kids), Malawi mission, and Mommy's Haven of Lowell. Projects include cutting fabric; tying fleece throws; sewing easy items for babies, kids, and moms; decorating cards; and knitting.
Join us for coffee and crafts every 2nd Wednesday of the month. No fee and no need to sign up. For more info, call or text Linda Foster 616-581-3197.
>>>

Fun Events
~ 4th Thursday of every month from 6:30 pm – 8:30 pm Learn a new food prep skill or craft, help in a service project, or enjoy an evening of self-care, in a place of caring friendship.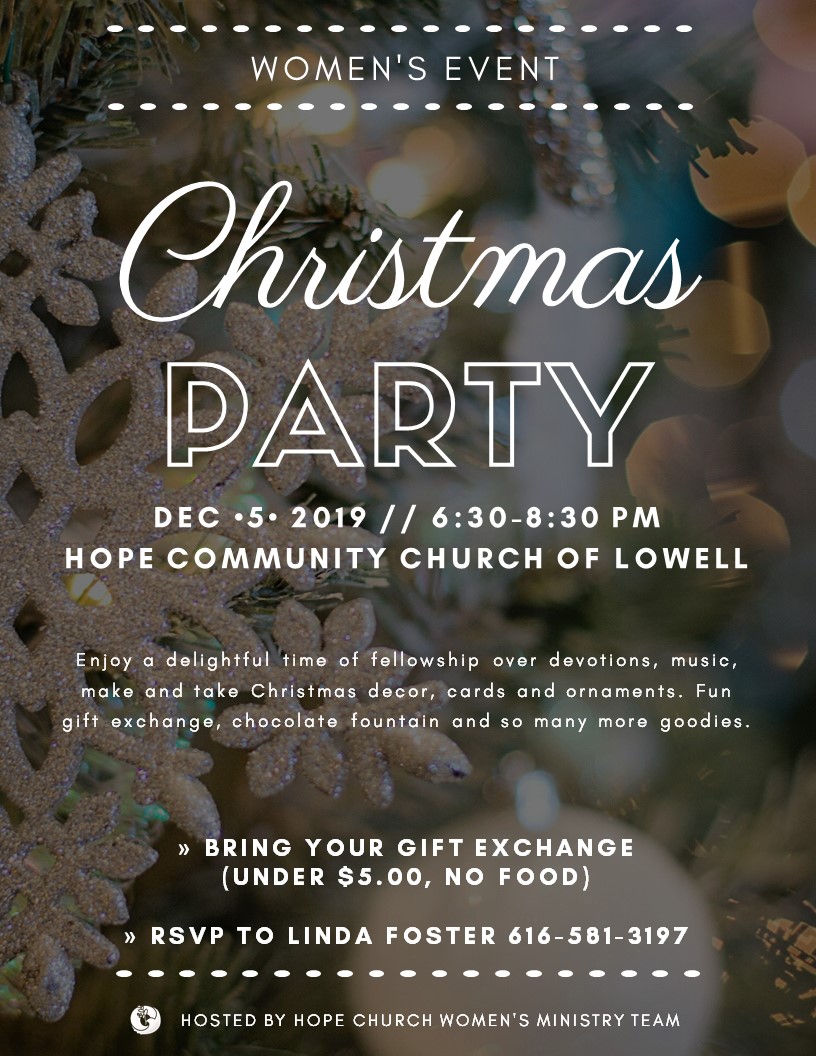 Christmas Party – Women's Event
Date:
Thursday, December 5th
Time: 6:30 – 8:30 pm
Cost: $5.00 and under gift exchange -no food items please.
Enjoy a delightful time of fellowship over devotions, music, make and take Christmas decor, cards and ornaments. Join in on the fun gift exchange, chocolate fountain and so many more goodies!
* Food contributions are welcomed but definitely not required. If you would like to bring Call Linda 616-581-3197.
Hosted by Women's Ministry Team of Hope Community Church of Lowell.

"For where two or three gather in my name, there I am with them." -Matthew 18:20