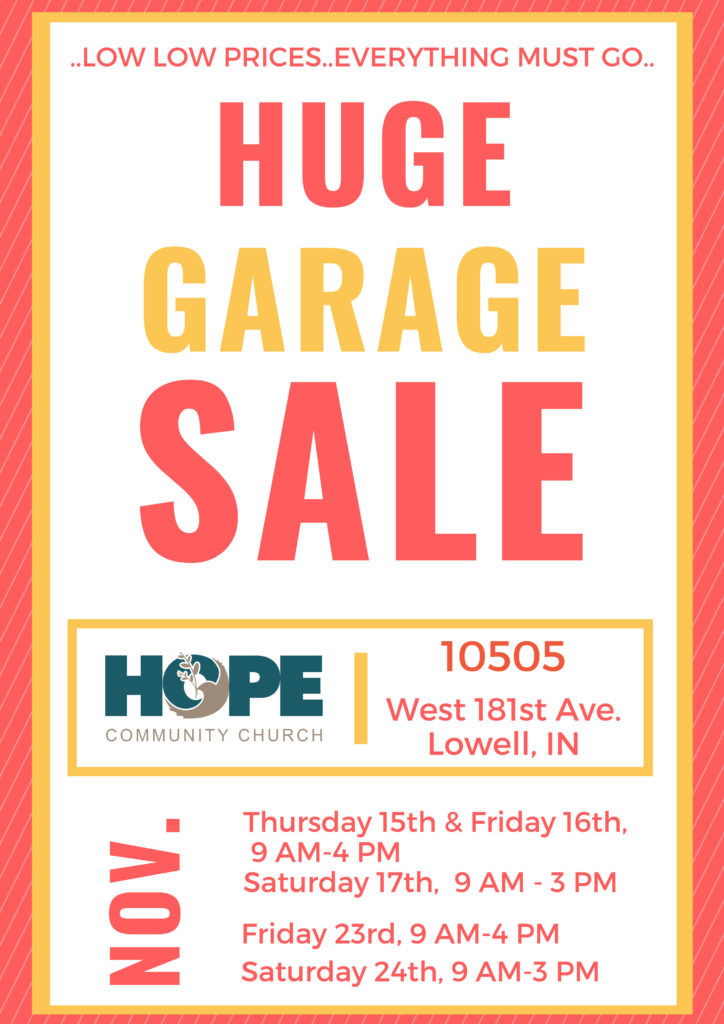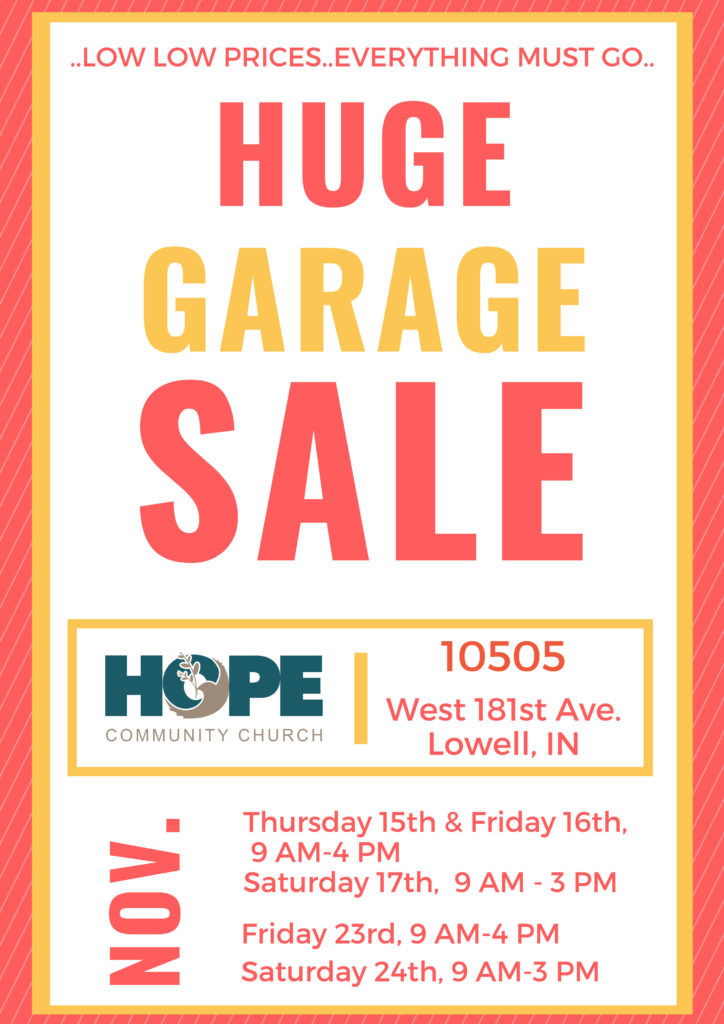 HUGE Church Garage in Lowell Indiana Sale November 15,16,17 & 23rd, 24th.
>> ALL Indoors! Lots of tools! Auto body tools, Many hand and power tools Specialty mechanic tools Housewares and work uniforms Clothing… Just to name a few items!
2500 sq ft of tables filled with treasures! Tell your friends and relatives! This is a rare event estate sale! Don't miss it! Everything must go….low low prices! _____ All proceeds help support Hope Community Church of Lowell's building fund.
DATES/TIMES:
Thursday 15th and Friday 16th – 9:00 am – 4:00 pm
Saturday 17th – 9:00 am – 3:00 pm
Friday 23rd – 9:00 am – 4:00 pm
Saturday 24th – 9:00 am – 3:00 pm
10505 West 181st Avenue Lowell, Indiana 46356
---