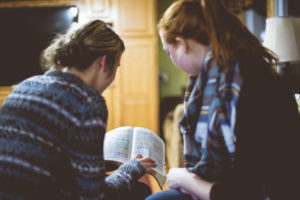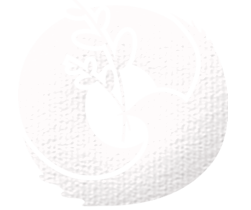 Current Bible Study~
explore GOD
~ Coming soon to Hope Community Church of Lowell
We all have questions about God, faith, and purpose. Explore God Lowell is a unique effort to explore the big questions we all have about God in an open and authentic way. Whole Church discussion groups and sermon series covering these big questions will begin in January. You are invited to join, and there is no cost to participate. Learn more here:
hopechurchlowell.com/exploreGOD
or
ExploreGod.com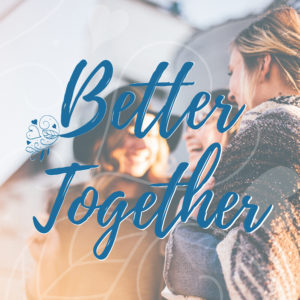 Better Together
~ Theme verse for the year; "For where two or three gather together as my followers, I am there among them." Matthew 18:20
Mothers doing life together and encouraging one another by showing God's love intentionally. ** More Information: Wendy Frump 219-661-0265
Fall Schedule:
Sept 4 & 18 – Better Together when we learn to forgive
Oct 2 & 16 – Better Together when we learn to see yourself through God's eyes
Nov 14 & 20 – Better Together when we serve one another (14th Thanksgiving Dinner)
Dec 4 & 18 – Better Together when we pray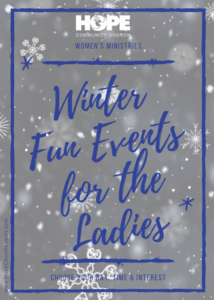 Fun Events ~ 4th Thursday of every month from 6:30 pm – 8:30 pm Learn a new food prep skill or craft, help in a service project, or enjoy an evening of self-care, in a place of caring friendship.
>> December 6th – Christmas Party
This free casual & fun get-together will be bringing joy to your heart! Delightful time of fellowship over devotions, music, crafts making cards and ornaments – super easy and fun! Loads of delicious goodies including a chocolate fountain, pies and more…. There will also be a fun gift exchange under $5.00-no food.
Hosted by Women's Ministry Team of Hope Community Church of Lowell.
"For where two or three gather in my name, there I am with them." -Matthew 18:20