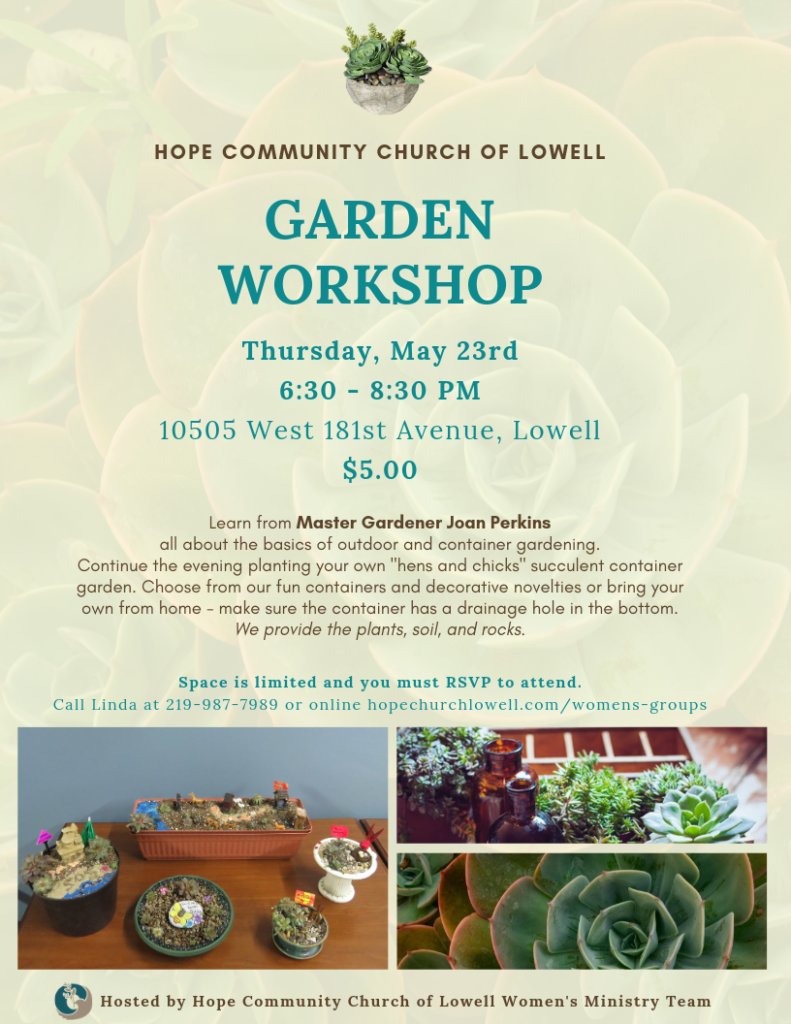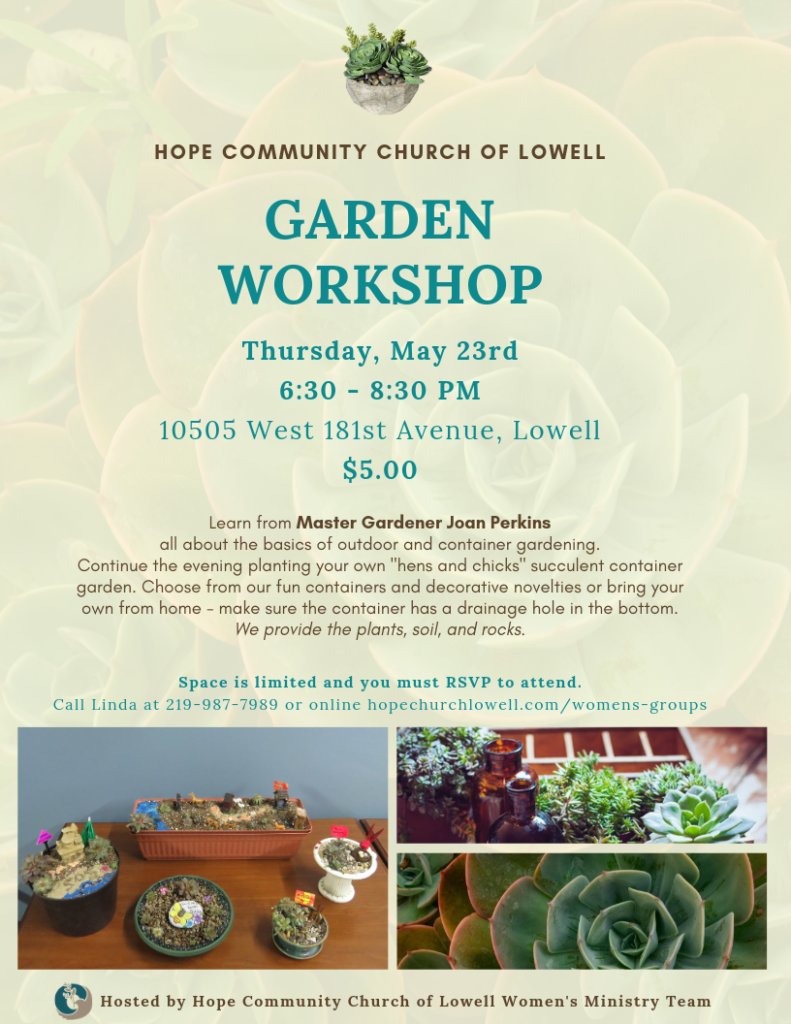 Ladies this event is filling up fast and we just put it up on online.
If you want in on the fun REGISTER NOW! See details below!
Learn from Master Gardener Joan Perkins all about the basics of outdoor and container gardening. Continue the evening planting your own "hens and chicks" succulent container garden. Choose from our fun containers and decorative novelties or bring your own from home – make sure the container has a drainage hole in the bottom. We provide the plants, soil, and rocks.
*There is limited space so be sure to register today! We will also have a waiting list once we reach our workshop limit.
* This event is hosted by Hope Community Church of Lowell's Women's Ministry Team.
---