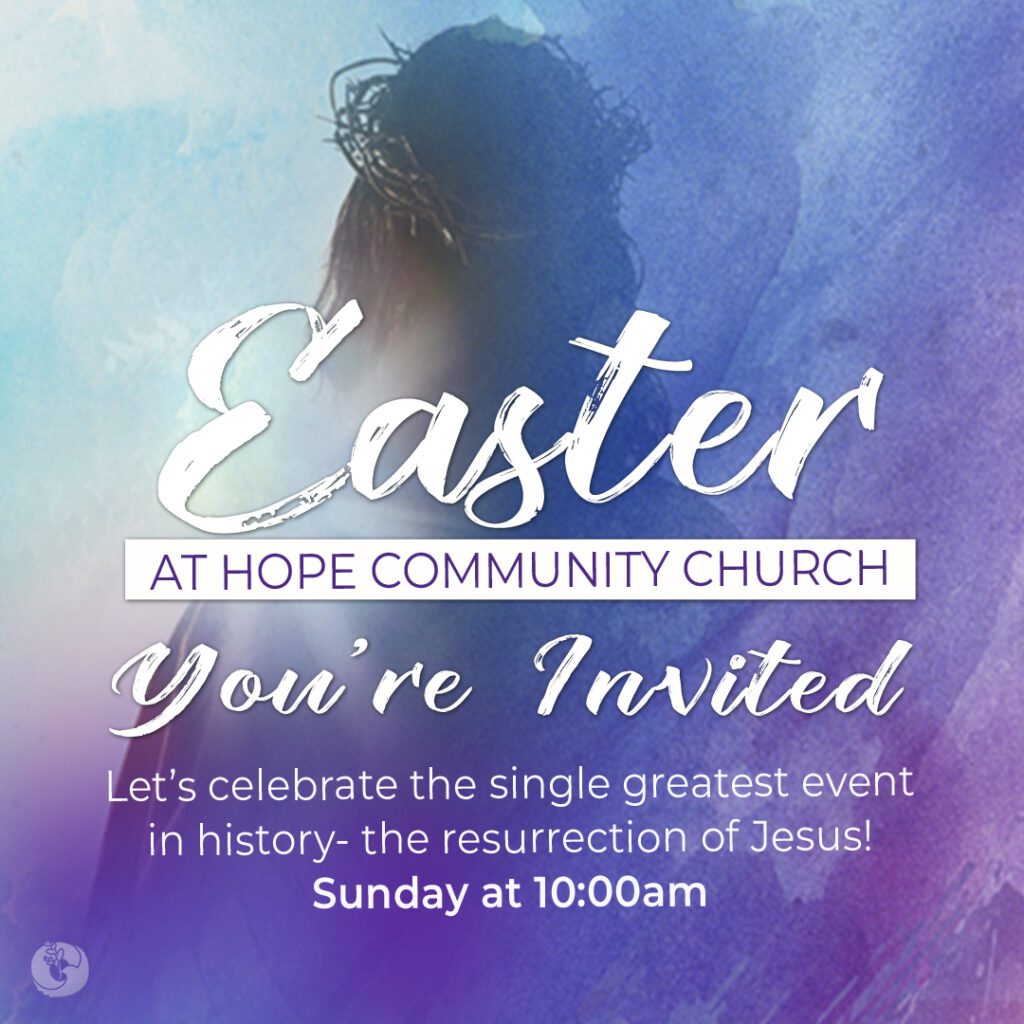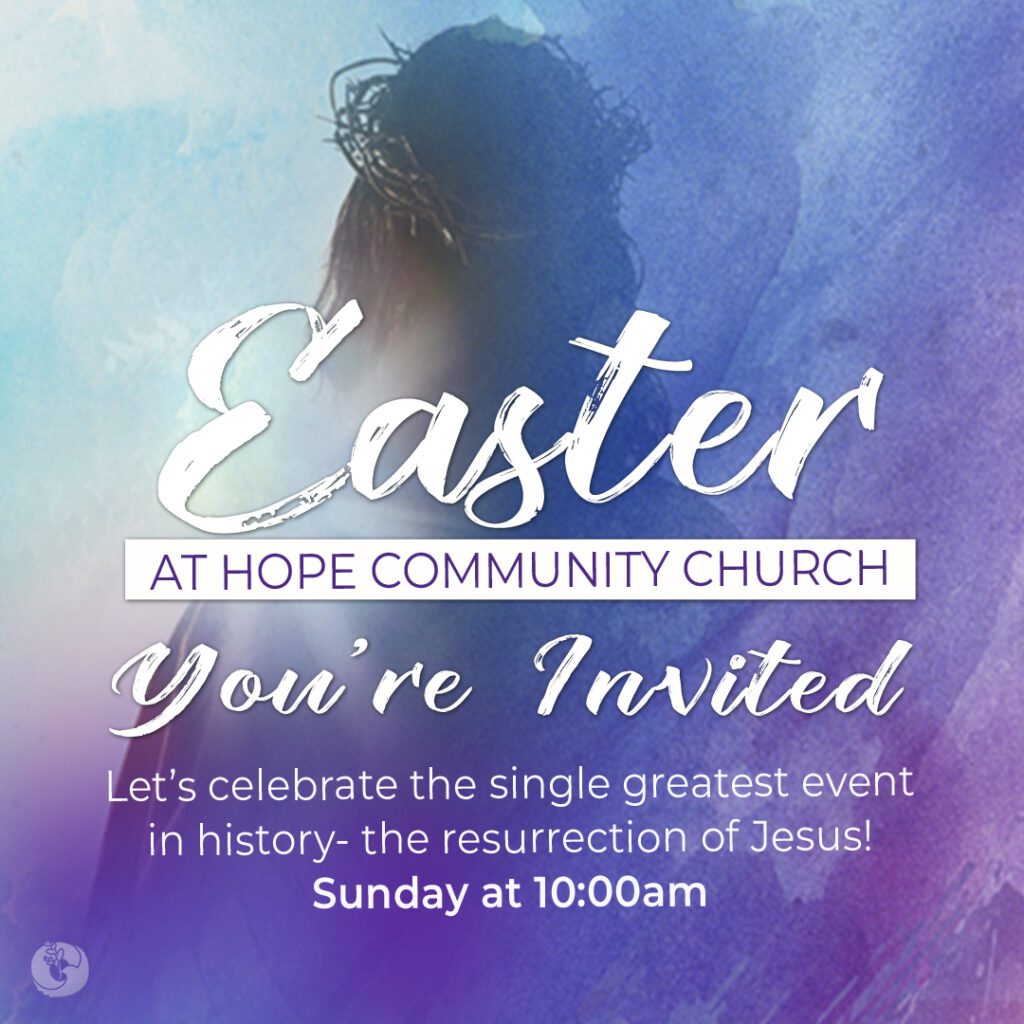 We hope you join us today as we celebrate the most significant event in history- the resurrection of Jesus! Service starts at 10am; come early and enjoy some coffee and donuts hosted by
our Friendship Ministry.
If you're new to Hope Community, you'll love what we have planned for Easter. You don't have to worry about dressing up, and if you have kids, they will also have a blast. Check-in begins 20-30 minutes before service, and children must be picked up directly after the service.
Visit our website for the most frequent questions about our Easter service
hopechurchlowell.com/easter
---