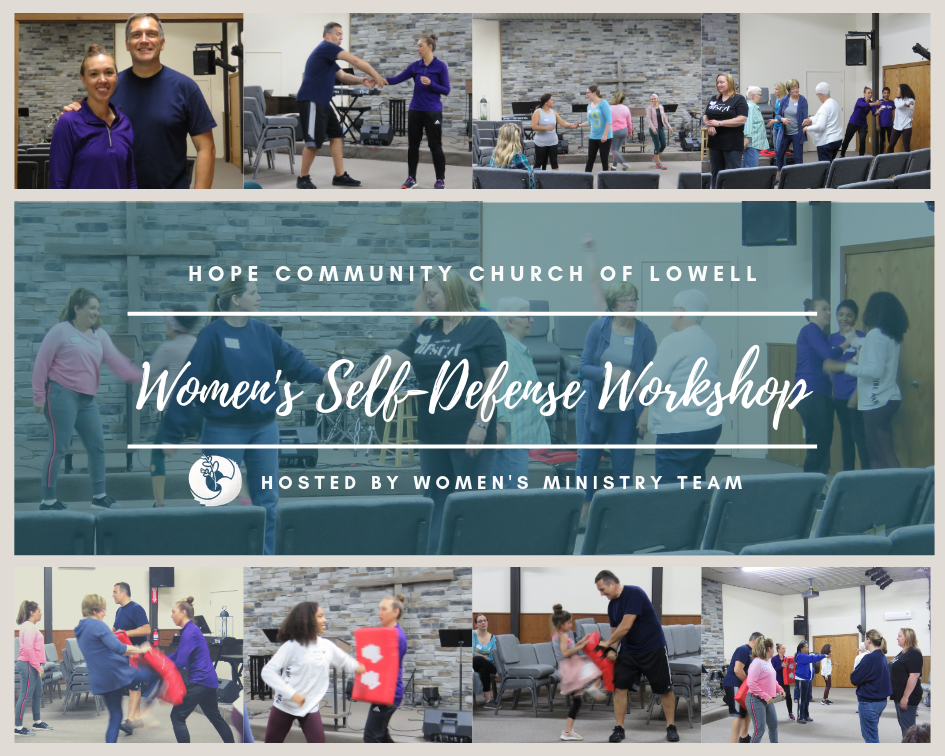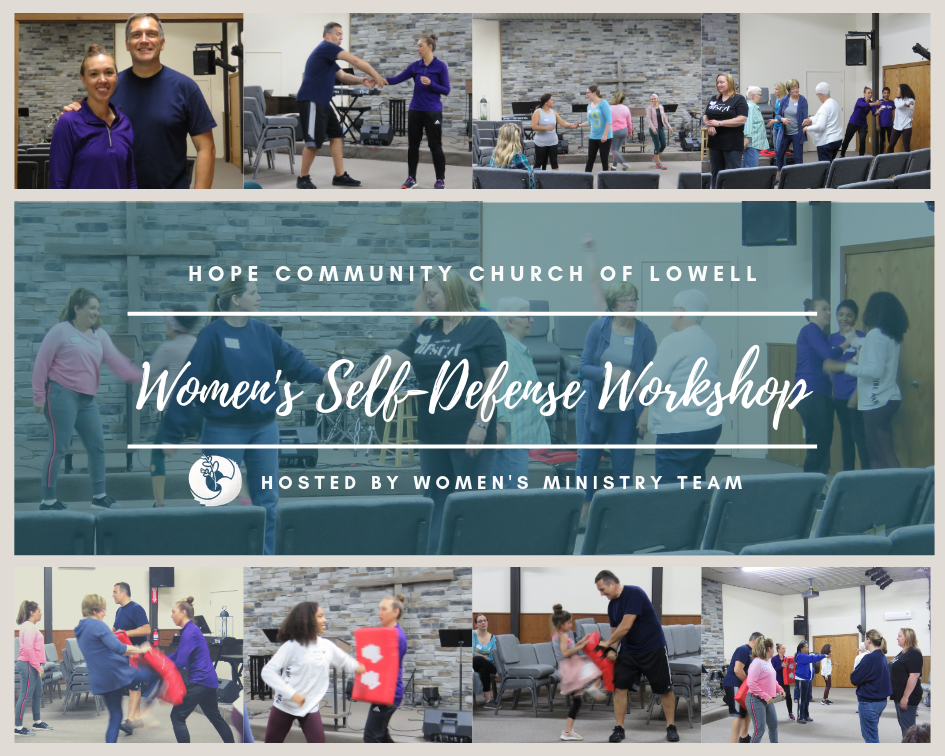 What a powerful time we had last night here at Hope Community Church of Lowell. Thank you to our instructors Michele and John Zurisk for a very informative, important and hands on workshop! We definitely learned to be more confident in defending ourselves against an attack.
This FREE hands-on instructional workshop for women was hosted by our Women's Ministry Team here at Hope Community Church of Lowell. Each month our Team hosts fun and empowering events for Women in the Lowell community and beyond. For upcoming event information visit our
Women's Groups page.
** Click on the photo to enlarge.
Would you like to have your very own "Fear not" scripture verse Linda provided with our Devotion and Prayer yesterday?
Download yours now.
(PDF format, in your printer settings click on full size or 100% scale, be sure the "fit to page" is unchecked)
For the most current event information like us on
Facebook.
---