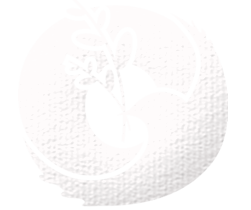 Current Bible Study~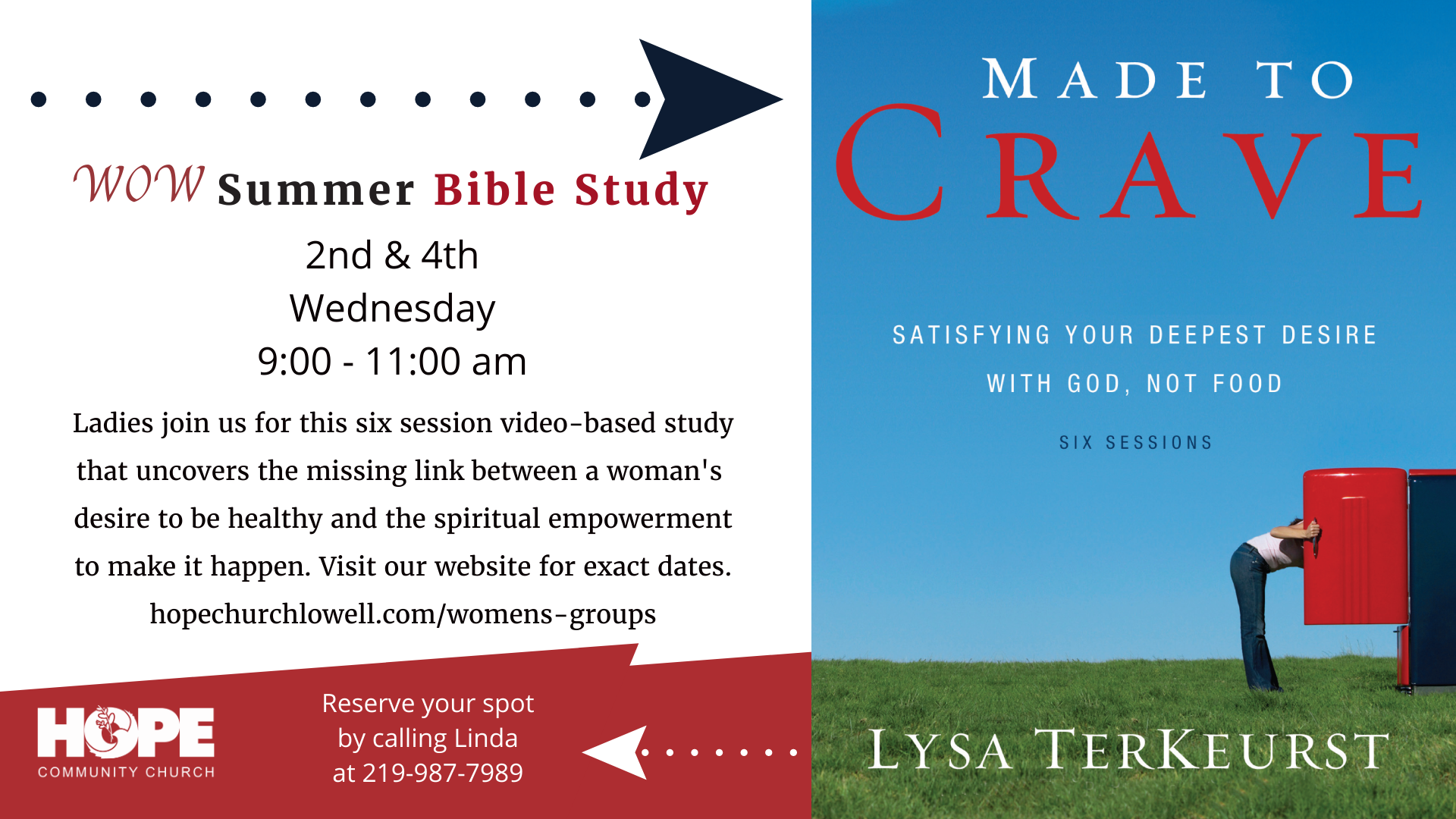 >>>
WOW Bible Study
~ Made to CRAVE by Lysa Terkeurst
Ladies join us for this six session video-based study that uncovers the missing link between a woman's desire to be healthy and the spiritual empowerment to make it happen.
* Child care available as needed
* $9.00-instruction book, and, or $11.00-book (you do not need the book for the study).
* AM~ Every 2nd & 4th Wednesday Morning from 9:00 – 11:00 am.
June 12, 26. July 10, 24. August 14, 28.
* Contact Linda Foster to sign up at 219-987-7979
>> Don't forget to join our
private FB group
to keep updated on all our Women's events and studies. Hope Community Women's Ministries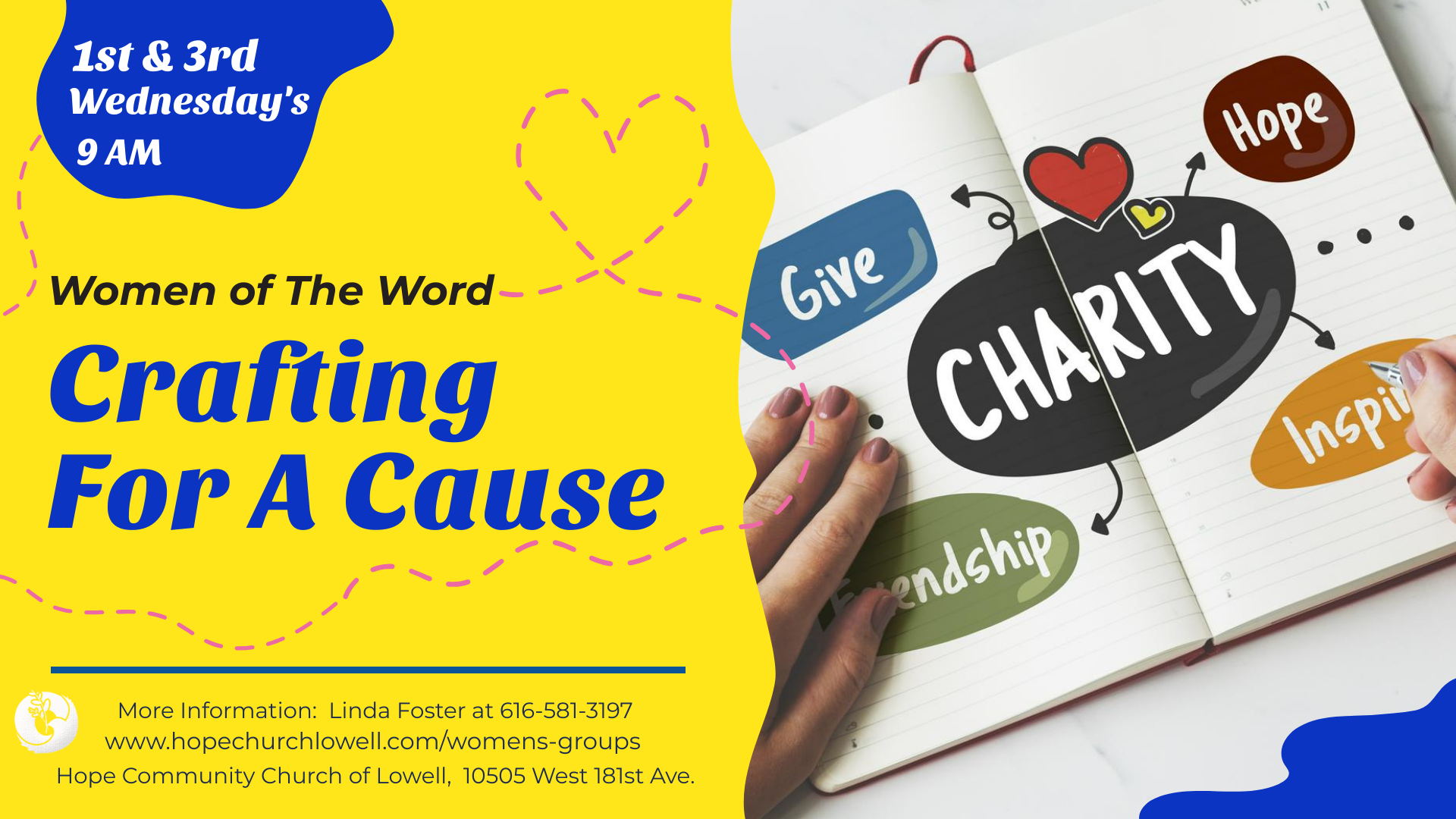 >>>
Join our "Crafting for a Cause
" group every 1st and 3rd Wednesday 9:00 – 11:00 am, to make items for various causes, such as Phil's Friends (for cancer patients), Tri-Creek schools (for needy kids), Malawi mission, and Mommy's Haven of Lowell. Projects include cutting fabric; tying fleece throws; sewing easy items for babies, kids, and moms; decorating cards; and knitting.
Join us for coffee and crafts starting on June 5 or any 1st or 3rd Wednesday morning throughout June, July, and August. No fee and no need to sign up. For more info, call or text Linda Foster 616-581-3197.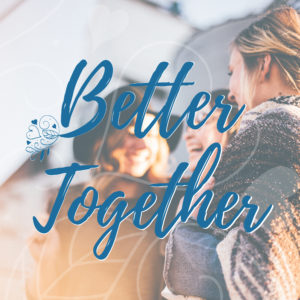 >>>

Better Together
~ Theme verse for the year; "For where two or three gather together as my followers, I am there among them." Matthew 18:20
Mothers doing life together and encouraging one another by showing God's love intentionally.
** More Information, schedule and locations: Wendy Frump 219-661-0265
>>>

Fun Events
~ 4th Thursday of every month from 6:30 pm – 8:30 pm Learn a new food prep skill or craft, help in a service project, or enjoy an evening of self-care, in a place of caring friendship.
>> July 25th, 6:30 – 8:30 pm Scrapbooking Workshop | Cost: FREE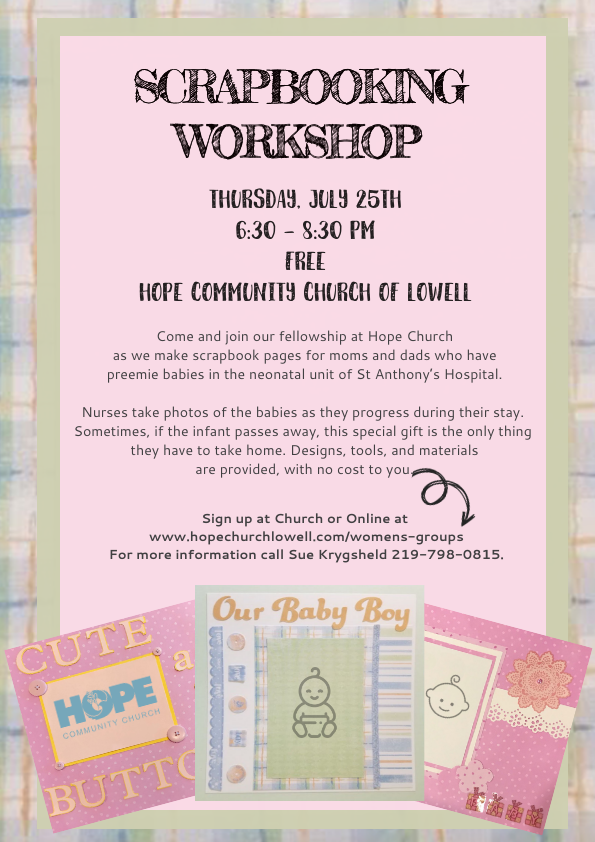 Come and join our fellowship at Hope Church Lowell as we make scrapbook pages for moms and dads who have preemie babies in the neonatal unit of St Anthony's Hospital. Nurses take photos of the babies as they progress during their stay. Sometimes, if the infant passes away, this special gift is the only thing they have to take home.
Designs, tools, and materials are provided, with no cost to you
. Please sign up or contact Sue Krygsheld 219-798-0815.
* Check back for "Sign up"
>> More Event Details Coming SOON….for our SUMMER Ladies Fun Events!
Hosted by Women's Ministry Team of Hope Community Church of Lowell.

"For where two or three gather in my name, there I am with them." -Matthew 18:20