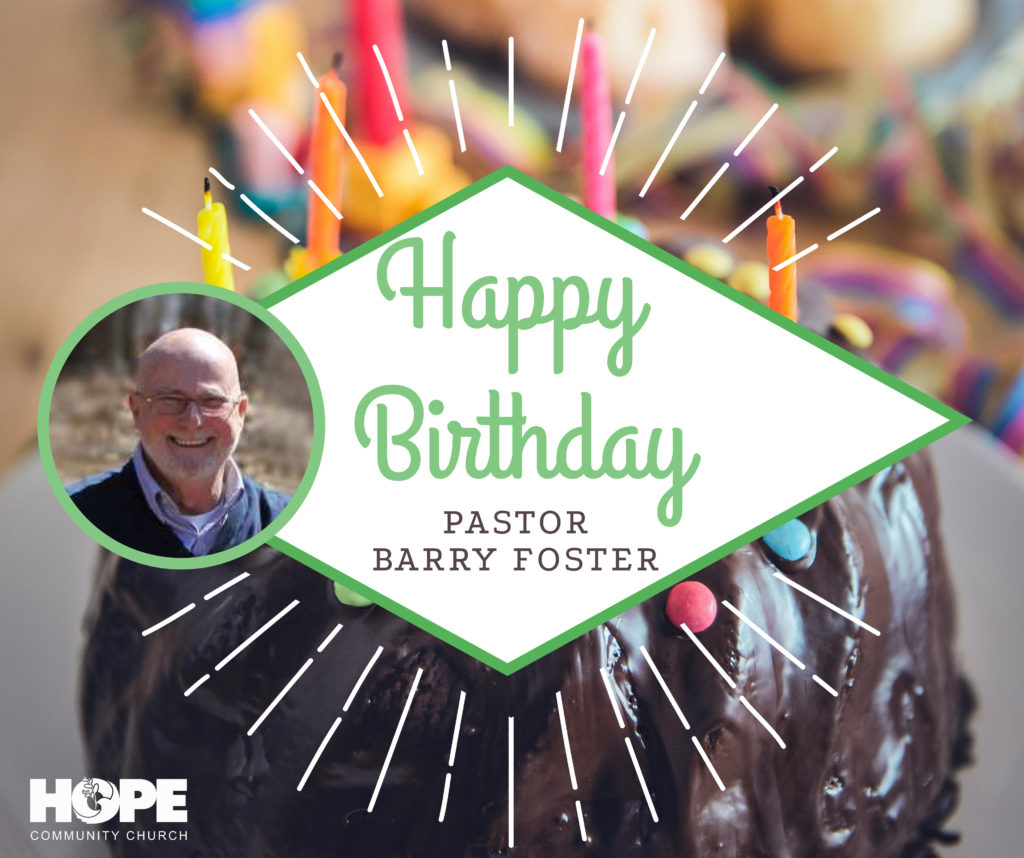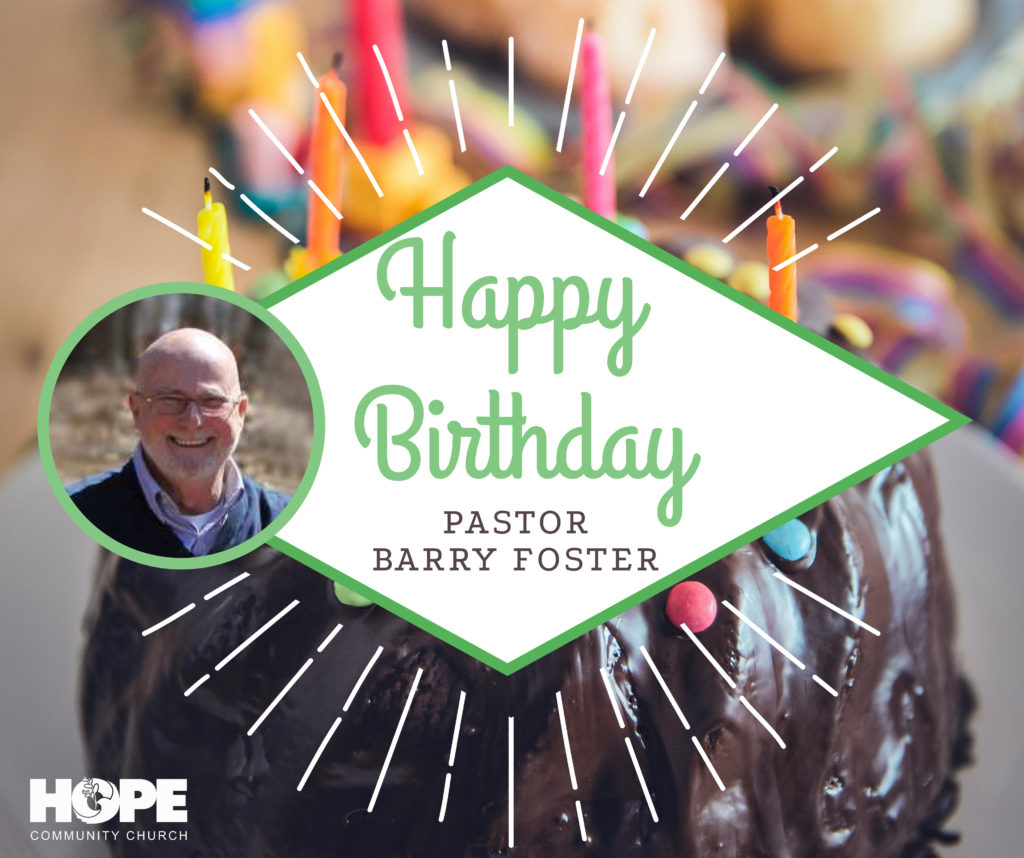 Wishing Pastor Barry Foster a Happy Birthday!
Join in on Facebook and wish him a
"Happy Birthday"
. * Pastor Barry Foster is serving Hope Community Church as its first pastor. Pastor Barry served churches in Hudsonville Michigan and more recently in Roselawn IN. They have three grown children and four grandchildren, all living in the Eastern states. Pastor Barry and his wife Linda are committed to seeing Hope Church become a church focused on reaching Lowell and the surrounding area with the Gospel message.
---