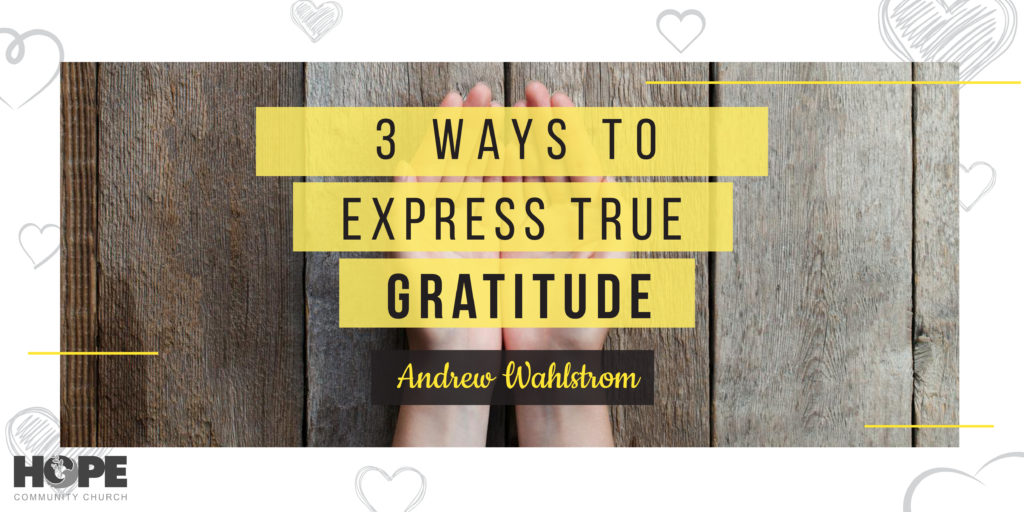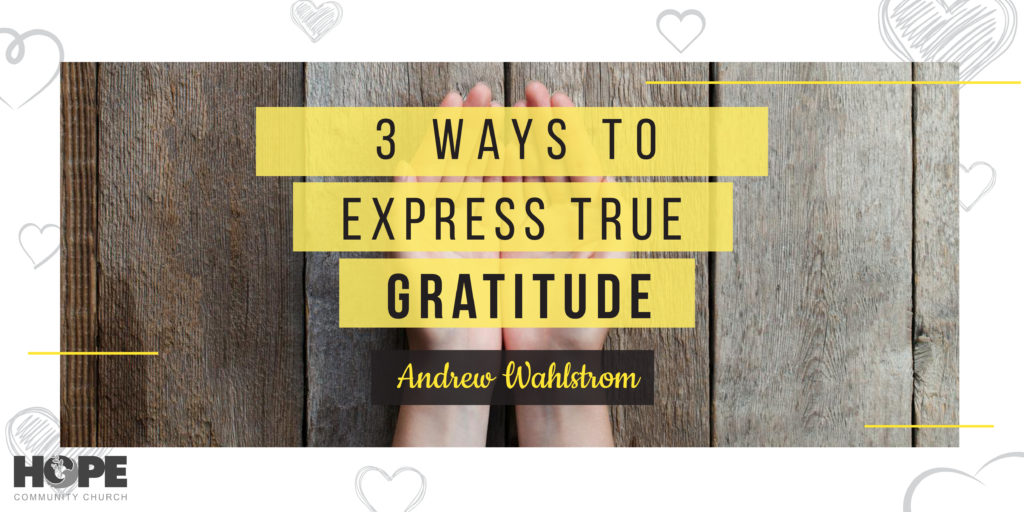 I absolutely love this time of year. One of the reasons is I am a "foodie", that is I love to cook and I especially love to eat, and there is plenty of food to go around right now. I do my best to maintain throughout the holiday season but it's tough. Despite my best efforts, I end up gaining a couple of pounds that I have to work to shed in the new year.
The other reason I enjoy this time of year is that it is a giving time of year. The Christmas gifts are flying back and forth and I especially like watching the children. I can remember back to when my children were growing up and the cycle repeats itself again as I watch my niece's children and now my grandchildren. You've seen this, right? Kids get all wild with anticipation. They make out their lists for Santa and when the day comes, they tear into the packages like little maniacs. They can't wait to get at those gifts that they were expecting. Things that they really wanted. About half of the time they are not disappointed. Kids get some really cool stuff these days, electronics and such. Back in my day we were lucky if we got a stick and a rock to play with. Technology has changed things dramatically. So, the kids have this look in their eyes, you've seen it, and then they get to the next gift, they tear it open and there it is, the dreaded pants. And you can see the look in their eyes and the goal at this point is to ditch this thing and move on to the next opportunity. Inevitably, and my parents did this with me, I did this with my kids and I am seeing it happen with my nieces' kids and my grandchildren, the parent says, "Now you go and thank Aunt Ruth for those nice corduroy pants." (I got corduroy pants one time and I hated them. They make that weird sound when you walk, I hated them.) Anyway, the child will then dutifully but begrudgingly go and say, "Thank you Aunt Ruth for the pants." The child is being instructed by their parents to say thank you for something, and they go, and do as they are told. There are words of thanks, but the words are empty.
Today, I would like to share some thoughts on gratitude. Gratitude, I think we can all agree is more than just saying thank you for something. Gratitude is more than just feeling happy that someone gave you something you wanted. That's not gratitude. That is more about being polite. Gratitude is much deeper than that. Children at Christmas fail the gratitude test and, unfortunately, there are times that we as Christians fail the gratitude test as well. Too often I find myself praying, "Thank you for this day, thank you for my family…" and I realize that they are just words. I am just saying something. There is no attitude of gratitude. Just like the kids at Christmas, I am sometimes just going through the motions.
Friends, we have much to be grateful for and this holiday season I want us to remember three areas that we need to express true gratitude for. First, we must express gratitude for the past. When I look back on my life, I realize I have much to be thankful for. I was not always a follower of Christ and spent part of my formative years searching for meaning in my life. Unfortunately, I searched in some pretty dark places; alcohol, drugs and inappropriate relationships. Then one October morning God allowed a drunk driver to swerve into my lane and hit me head on. That is the day that I should have been killed. There is no way I should have survived what happened that night. But God was trying to get my attention. He'll do that you know. My point is this, when I look back at all the events, at all the circumstances in my life, I see God at work. Even though I didn't realize it, I didn't acknowledge it, I didn't agree with it and I certainly didn't understand it at the time, when I look back, I see God's sovereign hand protecting and guiding.
Friends, I want you to look back. Think about all you've been through and understand that the God of the universe has been orchestrating the events of your life, the good, the bad and even the ugly to bring you to this moment. You see, God uses all the circumstances of our lives to shape us into the person he wants us to be. Romans 8:28 "…all things work together for good, for those who are called according to his purpose." Not just the good things, not some things but all things work together for our good. Very often we can't understand how something can be good for us. Take my car accident, how could anyone consider that to be what was best for me? Doesn't make any sense but Isaiah 55:8 tells us "For my thoughts are not your thoughts, neither are your ways my ways, declares the Lord." Now, as I look back, that event more than any other thing that has happened in my life, changed the direction that eventually led me to Christ and to where I am today. What events have shaped your life? Rest assured that it was God that brought through the valleys and led you to this very moment. We need to express gratitude for the past.
We also need to express gratitude for the present. Just as God has worked in your life in the past, He is working in your life today. If you are alive and breathing, God is not done with you yet. God still has work to do in each and every one of us. He has a plan for your life and, and a plan for my life and it is a good plan. We may not understand it, but He promises in Jeremiah 29:11, "For I know the plans I have for you, declares the Lord, plans for welfare and not for evil, to give you a future and a hope." I don't know where everybody is at today. Maybe things are pretty good for you right now. Maybe life is just rolling along, your relationships are good, spiritual life is ok, you're doing your best to follow God, career is on track, life is good. Hallelujah and amen. Praise God for he is good. But I know that there may be some who are struggling. Maybe life is not so good. Maybe you're having difficulty with your finances, or you're struggling in your spiritual life, maybe you're doubting God. Or maybe you're struggling with some unresolved sin, maybe an addiction or a relationship or alcohol or pornography. Whatever it may be that has you down today, please know that the God who created you loves you, He wants a relationship with you, He's pursuing you, He's for you and, as Romans 8:31 says, "If God is for us, what can stand against us?" Just a few verses later in Romans it continues, "In all things we are more than conquerors through him who loved us. For I am sure that neither death nor life, nor angels nor rulers, nor things present nor things to come, nor powers, nor height nor depth, nor anything else in all creation, will be able to separate us from the love of God in Christ Jesus our Lord." We need to express gratitude for the present.
Lastly, we need to express gratitude for the future. The future holds much uncertainty but there is one thing we know for sure. Our ultimate future is NOT in question. We know how each of our stories end IF we place our trust in Christ. You see Christ paid the price for our sin, so we can have the reward of salvation. There is no way that we deserve it, nor can we earn it. It all comes down to the love that God has for you and for me. In Philippians 2, we read "…Christ Jesus, who, though he was in the form of God, did not count equality with God a thing to be grasped, but emptied himself, by taking the form of a servant, being born in the likeness of men. And being found in human form, he humbled himself by becoming obedient to the point of death, even death on a cross. Therefore, God has highly exalted him and bestowed on him the name that is above every name." Christ went willingly to the cross. He allowed himself to be beaten mercilessly, brutalized and hung on a cross. He died an excruciating death for us, for you and for me. See, Christ knew how the story was going to end and we know that there will come a day when Christ will come again in all His glory, every knee will bow, and every tongue confess that Jesus Christ is Lord to the glory of God the father and all who claim him as savior will reign with him forever. Christ himself tells us in John 14:2-3, "In my Father's house are many rooms. If it were not so, would I have told you that I go to prepare a place for you? And if I go and prepare a place for you, I will come again and will take you to myself, that where I am you may be also." What an incredible day that will be when we see Him face to face and behold His glory knowing that we will be in His presence forever. We need to express gratitude for the future.
Let me close with this final thought. We said before that going through the motions of saying empty thank you's is not a true expression of gratitude. So how can we express true gratitude for what God has done in our lives? Certainly, prayerfully and genuinely saying thank you in your prayer life is good. However, true gratitude manifests itself in action. We express gratitude by living for Christ by faith, as Galatians 2:20 says, "I have been crucified with Christ. It is no longer I who live, but Christ who lives in me. And the life I now live in the flesh I live by faith in the Son of God, who loved me and gave himself for me." We express gratitude in worship. Hebrews 12:28-29 reminds us, "Therefore let us be grateful for receiving a kingdom that cannot be shaken, and thus let us offer to God acceptable worship, with reverence and awe, for our God is a consuming fire." Finally, we express gratitude by serving Him and we can do that in many different ways, in our jobs, in our relationships, in our families, in volunteering. All that we do should be done in service to him as 1 Corinthians 10:31 reminds us, "…whatever you do, do all to the glory of God."
My friends, it is my hope that this holiday season, as the gifts are being opened and the kids are saying thank you for the clothes that they never wanted, we would be reminded to express gratitude for our past, our present and our future and that our gratitude would manifest itself in a life of faith, worship and service.
** Andrew Wahlstrom is a speaker, a member of the Hope Church Steering Team, regular contributor on Hope Church's blog, active in getting our sound, projection, lighting systems and also serving on the Worship Team here at Hope Community Church.
---