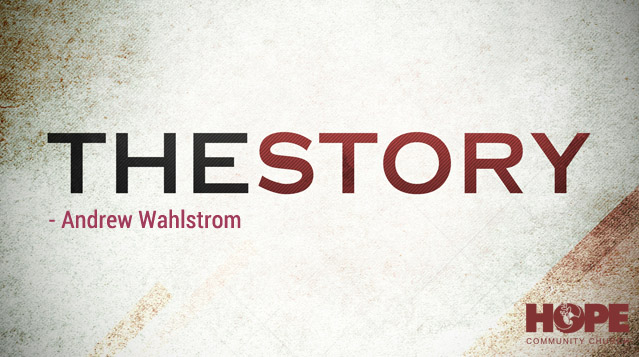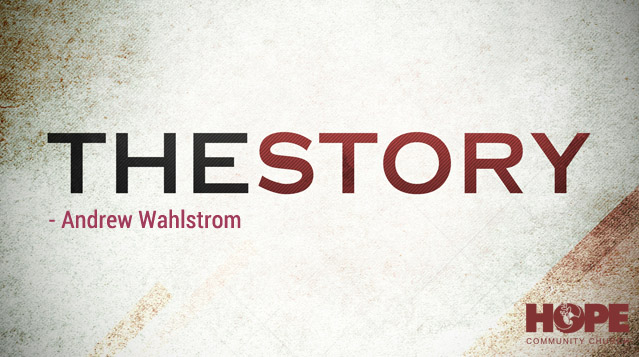 Do you know the story of the Titanic? It was a huge ocean liner, a luxury cruise ship that was the toast of its time in 1912. It boasted an on-board gym, swimming pool, libraries, wireless telegraph (sorry, no WIFI), high-class restaurants and opulent cabins. Nothing like it had ever been launched before and it was the largest ship afloat at the time. It also happens to be something that has been studied in history as one of the worst maritime disasters ever. In case you didn't know, the ship struck an iceberg on its maiden voyage and sunk.
That story is history and is well documented and, as Hollywood very often does, they made a movie about it. Many of you have probably seen it, Leo DiCaprio, Kate Winslet and Billy Zane. I'm sure there were many other well-known actors in it but I wouldn't know because I've never seen it. I won't watch it and you know why? Because I know how it ends, the boat sinks. Right? I mean, what's the point? The boat hits an iceberg and goes down, end of story.
I'm actually half kidding and realize that is overly simplistic. There are several sub-plots, or smaller stories within the larger story. For example, I know there's a love story in there somewhere (I think that's Leo and Kate) and I'm sure there are quite a few other stories within the larger story that make the movie worth watching. You see, those smaller stories are the stories that you don't know the ending. You know the boat sinks (the ending to the larger story) but you keep wondering, "Do Leo and Kate ever get together?" What happens to the rest of the passengers? Those are the things you can't be sure of, but you can be sure of the ending to the larger story.
Well guess what, each one of us today is living out our stories within a much larger story, and that is God's story. Every story from the beginning of time right up to the present, and all the stories that are yet to come are part of this larger story. And you know what? We know how that story ends too and I can assure you that it is a much better ending than the Titanic.
But what about our individual stories? What about us? Just like the subplots in the Titanic movie, each of our stories holds much uncertainty. We can't be sure of where those stories are headed. We don't know what life has in store for each of us. In each of our stories there may be trials, there may be tribulation, there may be sickness and loss and we may face things that we would never want to face in a million years, yet there they are and we are forced to deal with them.
One of the greatest examples of how to deal with adversity is Jesus. We read in Hebrews 12:1-2, "Therefore, since we are surrounded by so great a cloud of witnesses, let us also lay aside every weight, and sin which clings so closely, and let us run with endurance the race that is set before us, looking to Jesus, the founder and perfecter of our faith…" The writer of Hebrews is helping us, he's giving us advice about how to deal with the uncertainty, how to deal with the trials we face, how to persevere. We look to Christ. Christ is our ultimate example of perseverance. He faced trials and tribulation to say the very least! He was crucified, he was beaten and hung on a cross and left to suffocate and die an incredibly painful death! The writer goes on to say at the end of verse 2, "…who for the joy that was set before him endured the cross…" The joy that was set before him? What joy could there possibly have been in his situation? You see, Jesus knew how the story ended. It didn't end with his death on the cross. Jesus knew that he would eventually be, as the writer goes on to say, "…seated at the right hand of God."
Hebrews goes on to encourage us to not grow weary, to endure the trials we face knowing that God is working on us, he's shaping us into the people he wants us to be. Does that mean life is going to be easy? Probably not. Does that mean that we won't face pain and heartache? I can assure you that if you haven't already, or you're not facing it now, at some point you will. In John 16:33 Jesus guarantees it, "I have said these things to you, that in me you may have peace. In the world you will have tribulation." And here's where it gets good, Jesus goes on to say, "But take heart; I have overcome the world." Friends, that is our hope! That is our source of peace! We know how the story ends. We can be sure that no matter what happens in each of our stories, no matter the trials we face, at the end of it all, Christ will come again in all His glory, every knee will bow and every tongue confess that Jesus Christ is Lord to the glory of God the father and all who claim him as savior will reign with him forever.
We know how the story ends. Christ himself tells us in John 14:2-3, "In my Father's house are many rooms. If it were not so, would I have told you that I go to prepare a place for you? And if I go and prepare a place for you, I will come again and will take you to myself, that where I am you may be also." What an incredible day that will be when we see Him face to face and behold His glory knowing that we will be in His presence forever. We know how the story ends. What peace that should bring, what joy in the face of any trial we may be up against now or in the future. We know how the story ends and I told you it was a better ending than the Titanic.
I will probably never see the movie Titanic. To be honest, it's probably more because it's a "chick flick" than anything else. But what I want us all to remember is that no matter what we face in our stories, regardless of the circumstance's life throws at us, we can rest in the fact that we know how the story ends. Amen
>> Andrew Wahlstrom ~ is a speaker, a member of the Hope Church Steering Team, regular contributor on Hope Church's blog and is active in getting our sound, projection and lighting systems here at Hope Community Church.
---