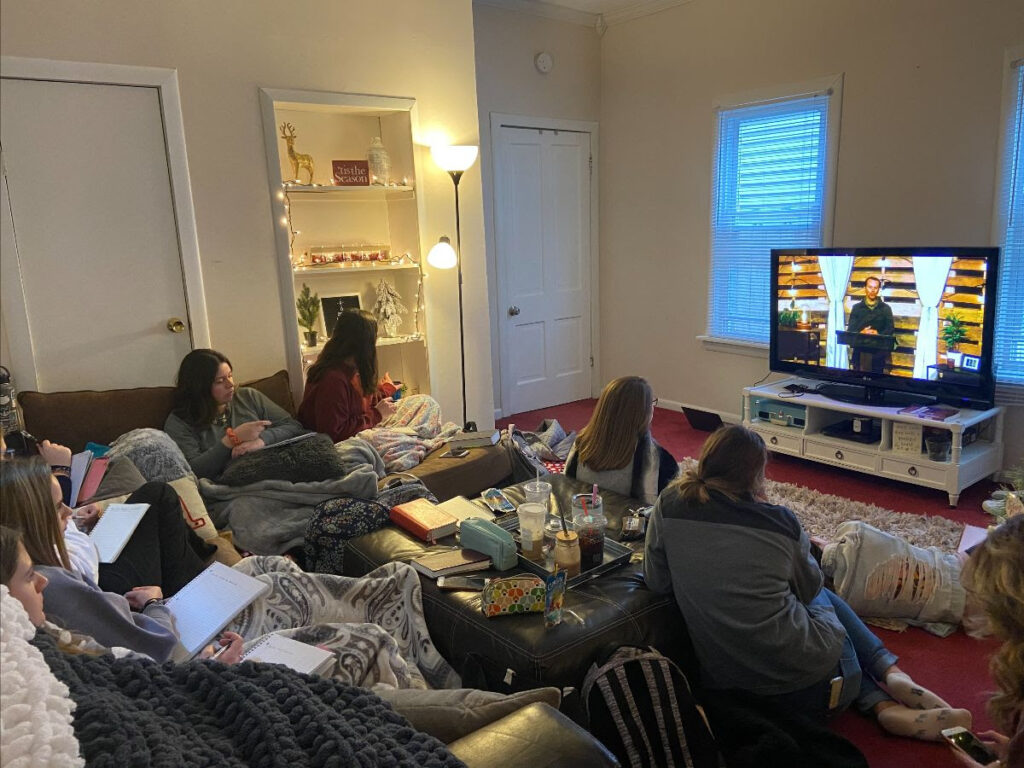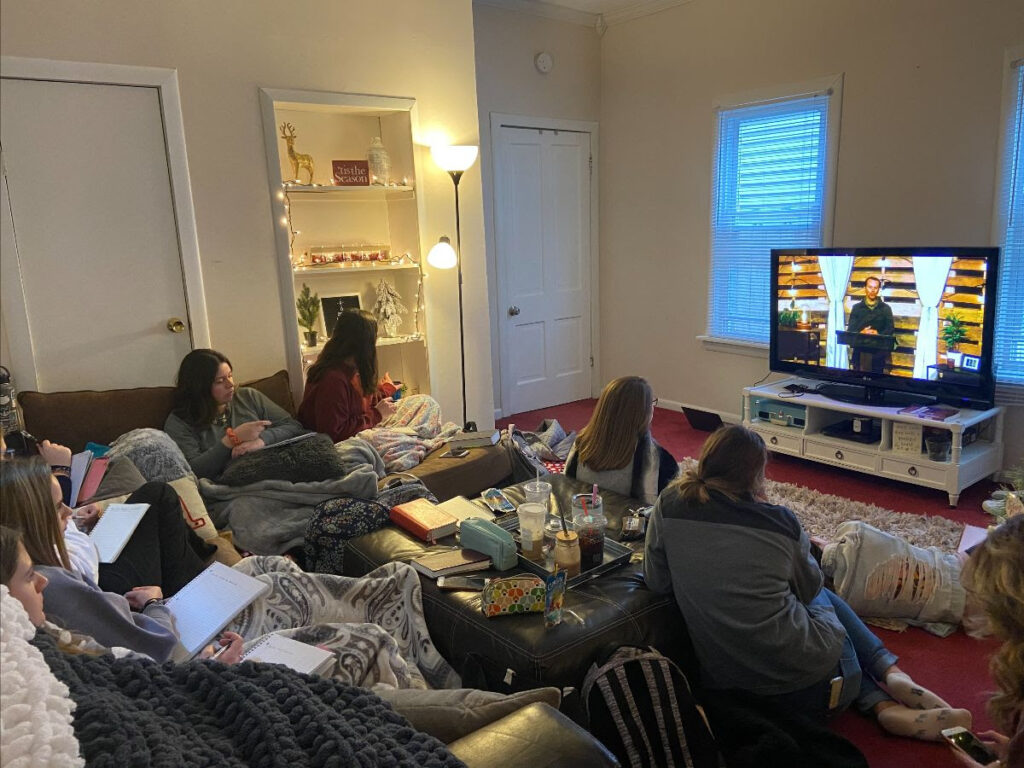 Thank You for Praying!
On Saturday, 140 students from multiple campuses around Indiana gathered together in small groups to watch the live stream of our New Year's Conference. Our speaker, Patrick Lewis (pictured below), has served with Campus Outreach for sixteen years. My freshman year of college I was led to Christ by a student named Seth, Seth came to know the Lord through Patrick sharing the Gospel with him. He currently serves as the Regional Director of CO Columbus.
During the broadcast, Patrick shared about the paralytic from Mark 2 and his great need. He posed the question to our students, "What great need do you come with today?" and encouraged our students to run to Jesus in faith with their greatest need, salvation. Please pray that this message would lead students to turn to Jesus in faith!
We are so thankful for your support and your prayer for our ministry!
Kyle, Jenn, Cora and Griffin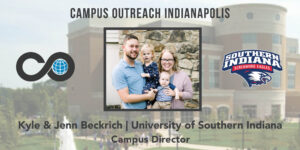 >> Campus Outreach's mission statement is, "Glorifying God by Building Laborers on the Campus for the Lost World." Kyle currently serves as the Campus Director at the University of Southern Indiana. He spends his days building friendships with lost college students with the goal of seeing them come to know Christ. He disciples over a dozen men that he has seen come to the Lord as well as leading his staff team. Kyle is married to Jenn and they have two children.
---